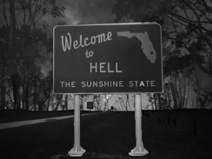 Just recently cast as "Vicente Cruz", an undocumented worker from Central America in Netflix's "Untitled KZK Project." Am honored by this assignment and very grateful to
Sony Pictures
(and
Lori Wyman
, Casting Director) for inviting me to participate in this wonderful project. For more information visit
KZK's IMDB Page.
Coming Soon: Co-Starring in the USA Network Series, GRACELAND...playing Vanessa Ferlito's gynecologist (Principle, co-starrng), second season...Special shout out to Vanessa Ferlito, who is among the most gracious stars I've worked with! Go Brooklyn!!
Starting rehearsals in late September for Zoetic Stage at the Adrienne Arsht, I'm playing "Ben" in this comtemporary view of suburban life. An ecstatic, dangerous new comedy, named one of The New York Times "Top 10 Plays of 2012," Detroit exposes the nerves that live just under the surface of American life today. Stewart Meltzer, one of the best directors in the Southeast, directs. Can't WAIT!!
Recently wrapped
Demente Criminal
by Venevisión International. Watch the trailer above. Was honored to play Sebastian Ligarde's (lead, Dr. Acosta) wily, American lawyer, having enjoyed 8 weeks of working with this consummate artist. Ligarde's performance is electrifying and coming to work with him was like taking a master class everyday. He is among the best I've ever worked with. His acting school,
Actors' Workshop
, is located in Hollywood Florida. Classes are conducted in Spanish.
¡Gracias por todo, maestro!
"Moments in Florida History"
Chaz continues to host "Moments in Florida History", airing on all Florida PBS stations. WPBT is producing these one-minute segments as part of Florida's Quincentennial Celebrations through 2013. Segments will cover key episodes in Florida's history.
"Dreamers & Schemers"
Produced by the Florida Humanities Council, with a cast of among Florida's busiest actors and chautauqua performers, I am happy to participate in an effort bring to life famous Floridians throughout our 500-year history. My contributions are Pedro Menéndez de Aviléz (1519-1574) and Seminole Chief Osceola (1804-1838).